Intro to Modern Calligraphy Workshop - Nov. 8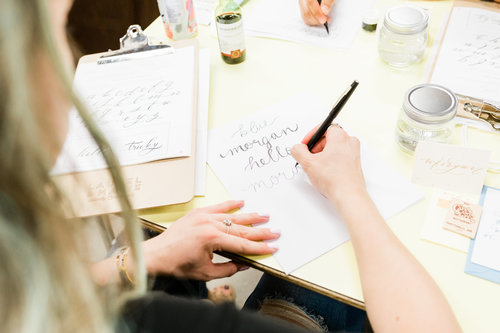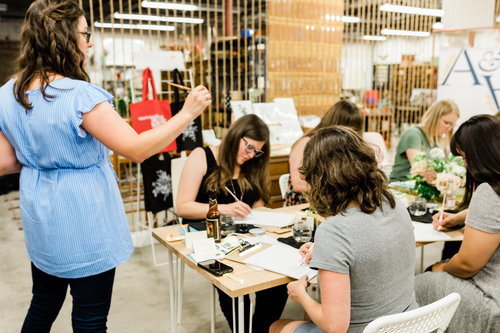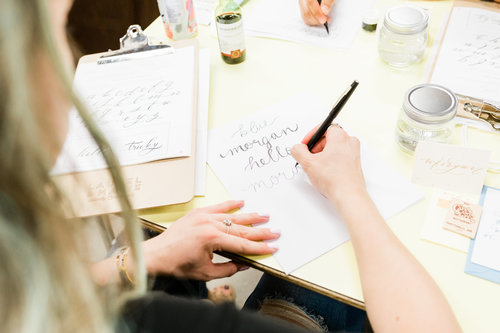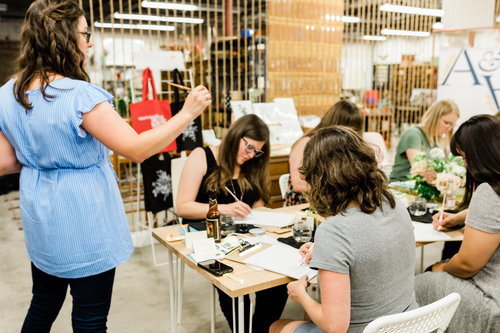 Intro to Modern Calligraphy Workshop - Nov. 8
Friday, November 8, 2019
6:00 PM to 8:30 PM (CST)
Laurel & Marie Stationery and Calligraphy Studio
inside of Retro Den | 1216 S. Harvard Ave.
Tulsa, Oklahoma 74112
Join us for our Introduction to Modern Calligraphy workshop, designed for complete beginners. Far from the rigid rules and repetitive drills of traditionally calligraphy, the art of modern calligraphy allows you to create your own beautiful style of lettering. No prior experience is required for this course.
Hosted at our studio inside of Retro Den in Tulsa, this workshop will teach you how to prepare a dip calligraphy pen, work with ink, and make basic strokes & letterforms. Plus, you'll leave with a completed project, workbook, and full calligraphy kit to continue your practice at home!
Each class is limited to 8 students to ensure you get plenty of one-on-one instruction and feedback. You will receive 2.5 hours of instruction, refreshments, and all materials, including everything you need to continue your calligraphy practice at home.
Each workshop includes:
– 2.5 hours of instruction with Whitney Wade, calligrapher and owner of Laurel & Marie
– 1 combination oblique/straight pen holder
– 2 Nikko G nibs and 1 jar of black Sumi ink
– 1 felt-tipped pen and 1 drafting pencil
– 1 instructional workbook with tracing paper & practice sheets
– supplies to create your own custom greeting card
– light refreshments
Calligraphy workshops terms & waiver.
Workshops are non-refundable once purchased.